About Me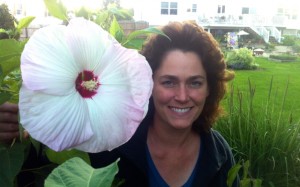 2014 – present Co-founder of Plants Map (www.plantsmap.com)
2013 – present Master Gardener, Virginia Cooperative Extension; Master Gardener Association of Central Rappahannock Area, Virginia Master Gardener Association
2010-2012 Master Gardener, Cornell Cooperative Extension (NY); Monroe County Master Gardeners and a Community Forester of Durand Park Arboretum
2008-2012 Member and volunteer, Rochester Civic Garden Center, Rochester NY
2007-2012 Member, Fairport Garden Club, Federated Garden Clubs of New York State, Inc., National Garden Clubs, Inc.
2005-2006 Master Gardener, Alabama Cooperative Extension; Jefferson County Master Gardeners
2005-2006 Member and volunteer at Aldridge Botanical Gardens, Hoover Alabama
Memberships 2015: I am currently a member of the Virginia Master Gardener Association, The Master Gardener Association of the Central Rappahannock Area,  Lewis Ginter Botanical Garden, Friends of National Aboretum, The ArborDay Foundation, and The American Horticulture Society.
Plants Map, Inc.
In January 2014 My husband and I launched Plants Map, a new social media website where people can explore gardens, discover plants, map collections, and share their own plants, photos and gardening interests with others.  We will also make available products that are of value and service to gardeners such as our interactive plant tags using unique codes linked to Plants Map. We want people to grow their world via Plants Map: Explore, Map, Discover.
I invite you to visit my growing profile on Plants Map: PlantsMap.com|TracyBlevins
Gardening Experience and Interests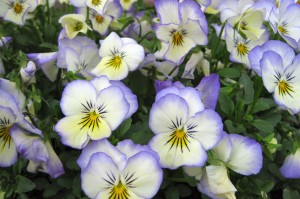 I began gardening in 1999 in Spotsylvania, Virginia with the purchase of my first home. I have been an avid home gardener ever since.  I particularly enjoy  shade gardening and woody ornamentals.  A few of my favorite plants are dogwoods, redbuds, viburnums, hydrangeas, native azaleas, astilbes, hardy geraniums, pulmonarias, pansies and violas.
In 2004 I moved to Birmingham, Alabama where I was an active volunteer at Aldridge Botanical Gardens in Hoover, AL. I volunteered at the Hydrangea Plant Sale, Fall Festival, and Greenery Sale. Additionally I volunteered as a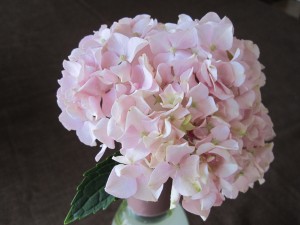 Gate Greeter, a "house greeter" within Aldridge House, a Tour Guide, and assisted with maintaining the Gift Kiosk. I also joined the Alabama Hydrangea Society.
In 2005 I received my Master Gardener Certification through the Alabama Cooperative Extension.  During my Master Gardener internship, I volunteered at the Gerlach Plant Information Center (GPIC) by answering the Cooperative Extension Help Line. I also helped develop a Master Gardener Directory.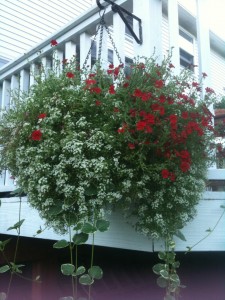 In 2007 I moved to Rochester (Flower City!), New York.  Yes, the home of the Lilac Festival.  While renting a townhouse, I became very familiar with annuals, container gardening and expanded my houseplant collection. I joined the Fairport Garden Club and created their club website (www.fairportgardenclub.org).  I also joined the Greater Rochester Perennial Society and the Rochester Civic Garden Center. 

In 2008 I moved into my current home in Fairport, New York.  I promptly fenced in the backyard and began establishing my garden beds.  For the first time I owned a yard that allowed for some full sun gardening as well as shade gardening.  I now enjoy baptisias, sedums, Shasta daisies, salvias and amsonias to name a few of my sun worshiping plants.
My husband and I also started a 'square foot' vegetable garden that has expanded square by square.  I really love growing all kinds of peppers.  And I especially love growing ornamental peppers.  We started a three-tiered growing system in our basement and I grow most of my annuals and vegetables and a few perennials from seed.
In 2009 I completed the Rochester Civic Gardener and Pruning programs offered by the Rochester Civic Garden Center (RCGC).  In 2010 as a volunteer, I began to be the administrator for their RCGC Facebook Page.
In 2010 I became certified (once again) as a Master Gardener for the Monroe County (NY) Cornell Cooperative Extension.  I became actively involved with the
Community Foresters group that volunteers one day a week at Durand Park working in conjunction with the Monroe County Parks department.  I have also participated at the MG booth for GardenScape, worked at the MG Plant Sale during the Lilac Festival, and answered calls on the 'Ask a Master Gardener' Helpline (585-473-5335).
In 2012 we moved back to Spotsylvania, Virginia
were we now own a new home on 2 acres with a fresh, clean slate landscape. We are starting with a new lawn in the front and partially wooded lot in the backyard and surrounding us on each side filled with native trees. My goal is to add a layer of native shrubs and learn from the existing plant material to enhance a natural look using native trees, shrubs, ferns, grasses, etc.  I also plan to continue as a Master Gardener with the
Virginia Cooperative Extension
and have joined the
Master Gardeners Association of Central Rappahannock Area
 and the Virginia Master Gardener Association.