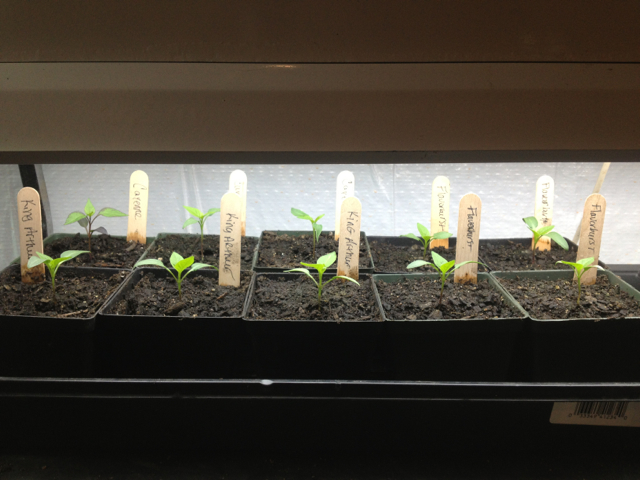 Thinking about starting some plants from seed? It's that time of year again.
I have to admit I am really just a small scale seed starter sticking to the easiest vegetables and annuals. My favorite vegetables to start are tomatoes, peppers, lettuces, radishes, corn, cucumbers, summer squash, and mini-pumpkins. You can see my  2014 Vegetable Garden  plans on Plants Map.
My favorite annuals to start are Angelonia, Ornamental Peppers, Violas and Pansies.  This year I have winter sown a couple of perennial seeds given to me as a gift and started a 2014 Seeds Started Collection for my garden on Plants Map.
Read More on Plants Map: How to Start a Garden From Seed
If you are like me and need some visual ideas to help get you started see this Pinterest Board: Plants Map/Seed Starting Ideas.
I also invite you to plant a seed and start your garden on Plants Map! Share what your starting from seed and growing this year by starting a garden on Plants Map too.
And For Further Reading: The New Seed-Starters Handbook by Nancy Bubel