Posted by
justtracy

| Posted in Birding | Posted on 01-03-2014
The 2014 Great Backyard Bird was February 14-17.  This was my 4th year participating. I always look forward to this fun winter time activity.
I finally got around to updating my own list of birds that I counted this year in my backyard with a total of 21 guest of honor species and a total of 118 birds.
2014 Great Backyard Bird Count
Cloudy Way Results
The Top Five Species:
Common Grackle 30
American Goldfinch 24
Dark-eyed Junco 20
Eastern Bluebird 6
Northern Cardinal 5
The Grackles bombed my bird count on day two but only made a brief stay.  The Bluebird activity this year was awesome. For the first time they discovered  my suet nugget feeder and dominated it. I guess a sign of a harsh winter.
Also sighted: What I strongly believe to have been two Cooper's Hawks. One was setting up in the top of a tree in my yard the morning of the first day of the count. I had a minute or two to study it with binoculars. I have seen red-shouldered hawks, red-tail hawks, and sharp-shinned hawks before and this was a hawk I had not seen before.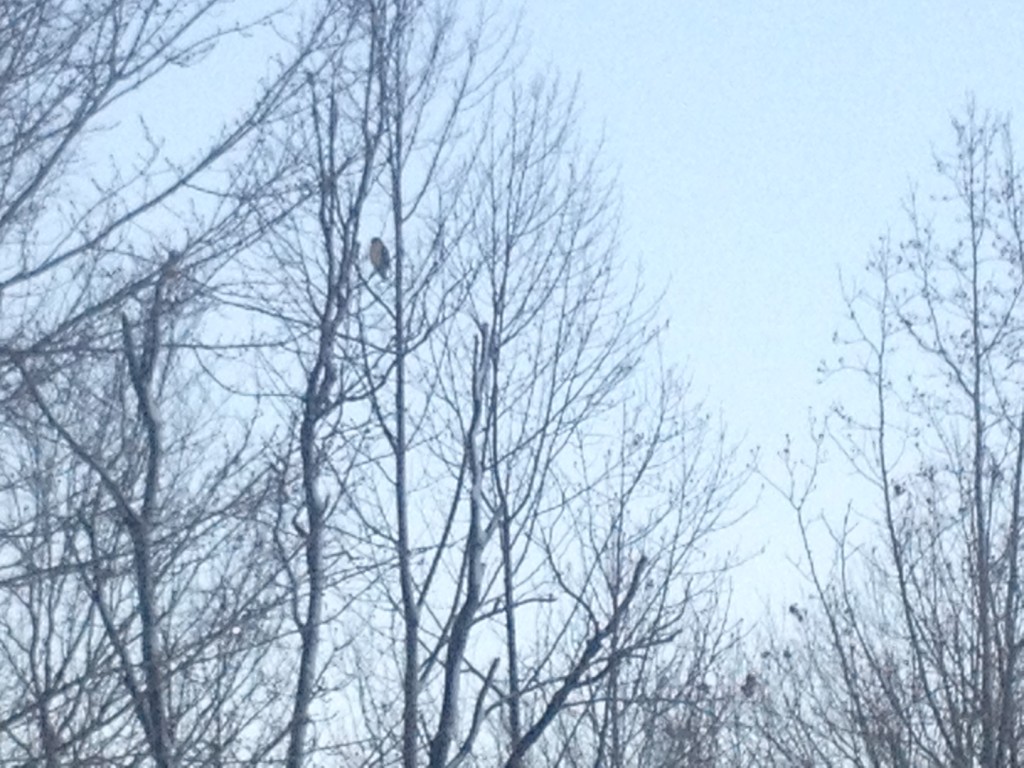 You may also be interested in this Pinterest board: Plantsmap/gardens-and-birds/
Explore all the results and maps at gbbc.birdcount.org. And put on your calendar to participate in next years event: February 13-16, 2015.
Other photos (take by Bill Blevins) from our bird count: