August 20, 2014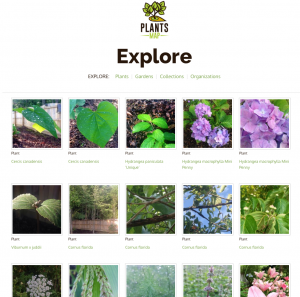 Join me for an Introduction to Plants Map: Fingertip Gardening at the Salem Church Library (2607 Salem Church Rd, Fredericksburg, VA 22407) on Tuesday, August 26, 2014 at 7pm.
Presented by the Master Gardener Association of the Central Rappahannock Area – Salem Church Library Talks
Tracy Blevins, cofounder of local startup winner Plants Map, will give an introduction on how their social & mobile website,www.PlantsMap.com, works for garden and plant enthusiast of all ages and interests. You will learn how to create from your personal computer or mobile devices an online showcase of your gardens with a plant journal. They will also demonstrate how their concept can educate, entertain and engage your garden visitors as well.
Nonprofits and volunteer organizations are also invited to learn how Plants Map can increase awareness of their projects and grow their network of members/volunteers/supporter.
We will show examples of various individuals and organizations already sharing their stories about their plants and gardens on Plants Map as well. Please join us! Free event and open to the public.