What is Plants Map?
Plants Map: Discover Plants and Gardens, Be a Plant Explorer; Be a Plant Collector
Plants Map: Social Gardening: bringing people and plants together
Plants Map: A new prototype of attractive, interactive, custom plant tags that use smartphone technology to connect people with plant collections via a social plant database where users map and share gardens.
It's a New Year and my husband and I have a new idea: Plants Map (www.plantsmap.com). We are launching Plants Map (www.plantsmap.com) this weekend at Startup Weekend Fredericksburg (http://fredericksburg.startupweekend.org).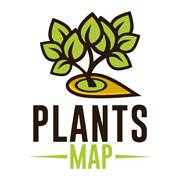 We have planted a seed! We expect 
www.plantsmap.com
 to emerge this Saturday morning ( January 18 about 10am). The website will be in 'seedling' mode and grow throughout the day with features so don't just visit once.  We are inviting everyone who appreciates trees, gardens and parks to visit 
www.plantsmap.com
 & help us grow the site by creating their own profile and lists of plants in their gardens as well as lists of favorite plants at public gardens they have visited.
We envision that Plants Map will have two facets: A free, fun, interactive, social component where people can explore gardens, discover plants, and create their own plant collection lists. The plant species themselves will be the central focus.  Our idea we feel is not just for gardeners, but for anyone who enjoys and supports gardens, public and private. We want people to become 'plant explorers' and 'discover' gardens and plants & gardens they didn't know before. We want a place for 'plant collectors' to share their passion for gardening. And maybe your plants earn some 'green thumb' ratings too.The other aspect is to create and make available interactive, affordable, attractive plant identification tags with QR codes that work with smartphone technology. We have already talked to gardeners and botanical gardens and feel their is nothing that has evolved that was easy to produce, long lasting, attractive and interactive. Our target audience is Botanical Gardens that want a better option. We feel interactive plant tags with a social website for plant species will help attract more visitors too.The social aspect is free and instead of relying on traditional advertising streams to support it we wanted to provide something of service, value and usefulness to the users like a map of their plants, or a product like a color booklet or a photo album and the core product: interactive, attractive plant tags.We have lots of ideas for the website in terms of ways this can support neighborhood and community gardens and tree programs. As part of the launch this weekend we will create a 'wish list registry' of plant tags for Cossey Botanical Park, a public neighborhood arboretum maintained by volunteer Master Gardeners in Fredericksburg (VA). Our idea is that there are a lot of public community gardens that don't have budgets for tags. So we hope to see if people will 'sponsor' a tag (map a plant) and order one for Cossey Park.
More information about Plants Map and Startup Weekend is below.So we have planted a seed.  We are inviting as many as we can to visit 
www.plantsmap.com
 on Saturday to watch and see what emerges. We hope its big.Thanks,Tracy and Bill Blevins
www.plantsmap.com
https://twitter.com/plantsmap
https://www.facebook.com/plantsmap
Plants Map: A new prototype of attractive, interactive, custom plant tags that use smartphone technology to connect people with plant collections via a social plant database where users map and share gardens. For plant enthusiast, explorers and collectors, this visually interactive plant map database will be a social & mobile experience. Users create an 'explorer' profile and share their own garden collections as well as 'discover', virtually or in person, Botanical Gardens, arboretums, public gardens and other private gardens too. 'Explorers' create lists of 'discovered' collections, favorites, and wish lists. With a fun and easy to use site 'Collectors' create their own garden collections that can be organized into lists with their photos. From their own collections list the site provides services such as downloading your collection to an excel file, saving and printing a .pdf file with their photos, or ordering a higher quality, full-color printed catalog/booklet of their plants or a photo album format or even producing a map of their garden.More information about Startup Weekend 
Startup Weekend is a global grassroots movement of active and empowered entrepreneurs who are learning the basics of founding startups and launching successful ventures. The non-profit organization is headquartered in Seattle, Washington but Startup Weekend organizers and facilitators can be found in over 200 cities around the world.  Startup Weekend Fredericksburg is January 17-19 and will be hosted at Germanna Community College Workforce & Technology Center.