September update on what's growing with our startup, Plants Map.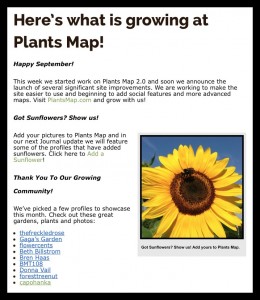 We are heading into a new and improved Plants Map 2.0 with website improvements, more social features and advanced maps coming soon.
Got Sunflowers? Add your plants and photos to Plants Map and in our next Journal update we will feature some of the profiles that have added sunflowers. Click here to Add a Sunflower!
Thank You To Our Growing Community!